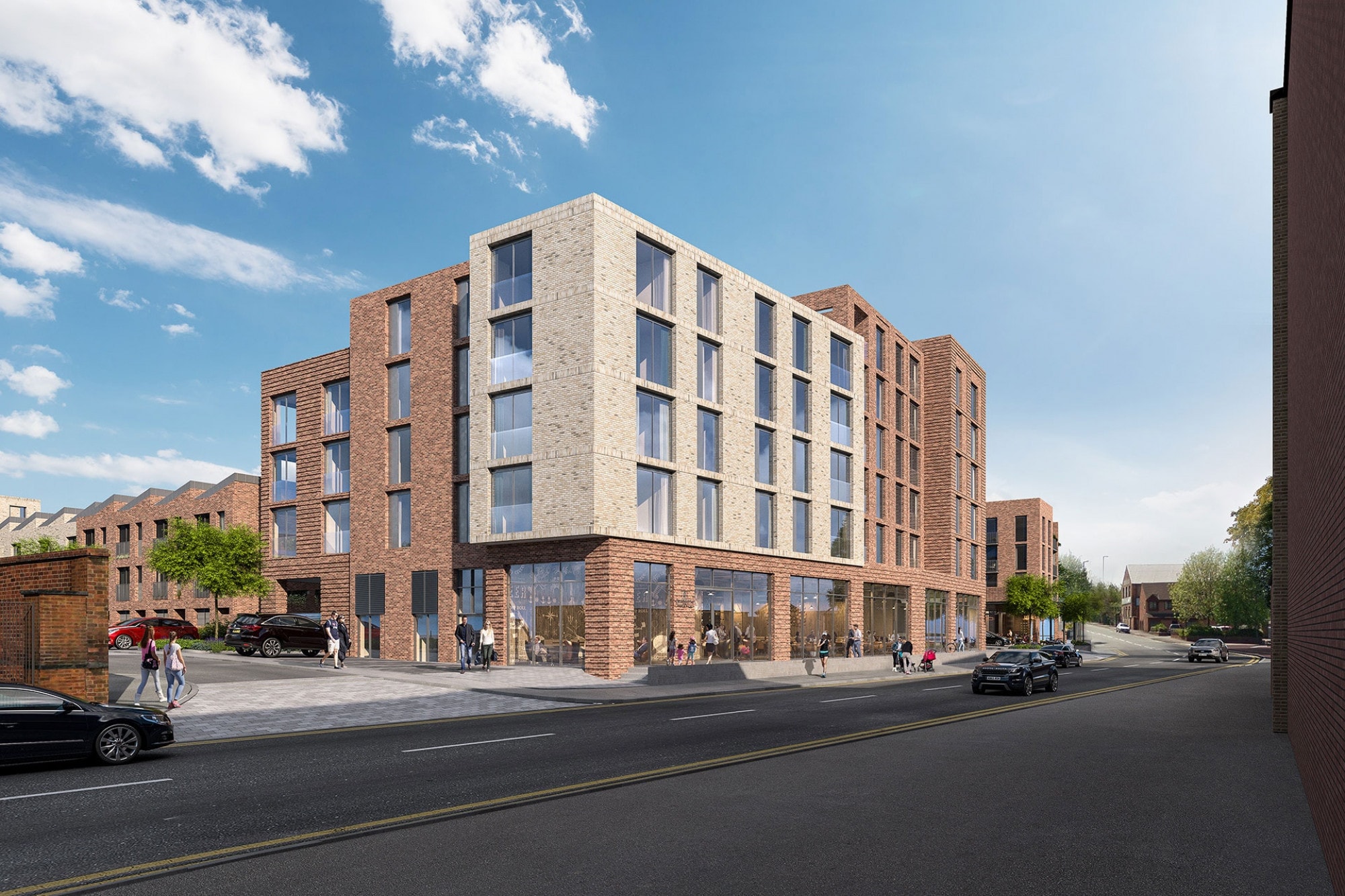 Trent Bridge Quays developers planning further 58 homes on neighbouring site
Elevate Property Group, the developer of the £30 million Trent Bridge Quays in Nottingham, has applied for planning permission for a further 58 apartments and townhouses on the nearby former Muller yard in Meadow Lane.
The plans for the Meadow Lane site include 40 apartments and 18 townhouses.
Construction of Trent Bridge Quays, including 95 townhouses and apartments on the banks of the River Trent, by Nottinghamshire main contractor ncmn is well underway and completion is on track for October 2020.
Work started on Trent Bridge Quays in July on Elevate's first project in the East Midlands in a joint venture with Investin plc.
Already nine of the first phase of 38 apartments have been reserved.
Trent Bridge Quays, when completed, will include a range of apartments and three storey townhouses, all with terraces either to front or rear. Prices start from £160,000 for a one bedroom apartment and from £345,000 for the townhouses.
The development will also include a spectacular three bedroom penthouse with rooftop garden and views across Nottingham and along the River Trent – price on application to the sole agents FHP Living who are marketing the properties through their Waterside Living brand.
David Hofton, sales and marketing director at Elevate Property Group, said Trent Bridge Quays was proving a catalyst to kick start the western end of the waterside regeneration in Nottingham, and the development would provide some of the best new homes available in Nottingham in the coming 12 months.
Steve Parker, director of FHP Living, said: "Trent Bridge Quays and the neighbouring Muller Yard are bringing much needed quality housing to Nottingham, and their proximity to West Bridgford and Trent Bridge, combined with easy access to the city centre, makes a very compelling offer."
The intention is that the construction of Phase II of Trent Bridge Quays – the 58 homes on the Muller Yard site – will follow on as Phase 1 is finished in October 2020 with completion of Phase II towards the end of 2021.
Giles Brockbank, partner at Elevate Property Group's planning consultants Ridge & Partners, said: "Planning has been submitted on Phase II, is moving forward in a positive manner and we are hopeful of a favourable decision before the end of the year."
Elevate Property Group is building a national reputation for the quality of its developments in Ashford in Kent, Hereford and several in Birmingham, including a site in Cliveland Street in the Gun Quarter and another site in Camden Street in the Jewellery Quarter which is subject to planning.